Racing/Dr
iving...
Thought it would be fun to make a few vids and share my experiences so far.

Assetto Corsa ~ (Kunos Simulations)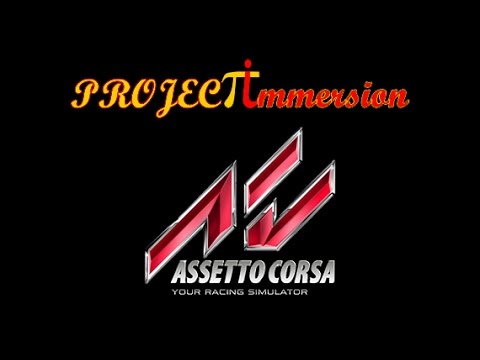 2015-08-06 ~ Toyota GT86 Race @ Mugello

Kunos released the 1.2 patch last week closely followed by a couple of fixes, so I thought I'd try a few out. First up in this video is the GT86 from Toyota. I looked at this car when it was released IRL and had a test drive but was wholly unimpressed with the lack of power compared to the cars I was used to driving, so was not anticipating the suprise I got when taking it's virtual borother around Mugello!

The tweaks to the FFB in this latest patch are phenomenal to say the least. I always thought AC felt great, but it feels really great now and I have had to turn the power down a few notches. That said I am running the latest 222/110 driver/firmware on the CSWv2, which in itself seems to have brought all my sims/games alive, so maybe it's a combo of the two combined. The AI has had some tweaks too and they really are aware that you are next to them and fight fairly, coming back at you if you are slower and being more agressive into corners than they ever were, even if you are there... so you better hold your line!

I started off in a randomly selected 20th place on a full grid of 24 and got off to a great start, passing a few of my rivals before the first bend and even round the first bend, keeping in the middle as I went round with drivers either side of me. The '86 is a grippy little beast and easy to pick up, but you have to keep it going to get the speed, but on track with equal rivals it's a blast to drive. It's effortless to take the tyres to the limit of their grip and feel (and hear) when they are going to set you free and offer you the opportunity of a picnic on the grass, so keeping on the track is quite easy; I can imaging a lot of MP races with this car!

I'm really loving the super clarity of the 4K screen now and will not be picking up my original curved screen/1080p PJ again as I'm feeling very immersed with the setup now... and so I should it's 4x the cost! If a short throw PJ eventually comes to market, I may be tempted, but it's unlikely. I have read some nice reviews on the OR CV1 so will probably pick one up when they come out as they seem to have addressed nearly all my 'hates' of the DK2, e.g. resolution, adjustable IPD, lens material, weight, facemask comfort etc. If they make it totally wireless then even better, but I can't imagine that in a hurry. The risk I see is not having a common VR platform and games developers picking the one they like best, so OR may not get the buy in that would be needed to make it sucessful and supported in all the sims.games on the market.

Anyway, I managed to finish 5th overall after quite a few risky overtakes and keeping the GT86 stuck to the track. An enjoyable race to say the least. Right... off to check out Zandvoort!
---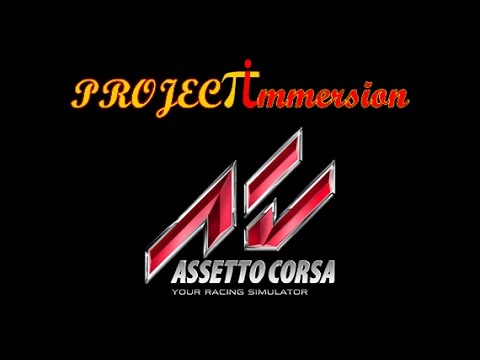 2015-07-29 ~ GT3 Race @ SpaFrancorchamps

It's been a few months since I clicked on the AssettoCorsa icon on my desktop, and I hadn't looked at it on my new screen before today as I have been immersed with the release of Project Cars. I'd forgotten how damn good AC feels and looks! OK, it's not quite as pretty as PC, but it's a step above a lot of other titles that have gone before it!

I attached my BMW GT2 rim and updated the Fanatec Driver and firmware to 222/110 in readiness for Windows 10 in a day or so. Fanatec have gotten rid of the rim centering bug that was present after the previous release so it's worth doing just for that! As per my usual, I set the AI to 92% and a random grid position for me in a class of 15 other GT3 drivers, which consisted of equal numbers of SLS, GTR and 12C along with me and 3 others in the Z4. AC does this funny thing of grouping the car models on the grid when doing a race only, so from front to back the order was 3x BMWs followed by 4x McLaren then me in a Z4, 4x Mercs and 4x Nissans... I wish Kunos would randomise it better in the next patch... if there ever is one!

I placed 8th on the grid as indicated and managed a reasonable start, gaining a place around La Source. I then got held up by a blue 12C, swapping paint at Les Combes as we disagreed on the braking point; I was clearly faster than him, but he covered really well with heavy braking tactics which kept him ahead until Pouhon where I managed to take him on the inside by braking a bit later and diving in. I could see the 3 BMW's easing away from the pack, so I knew I had to get past the remaining pair of 12Cs if I was to stand any chance at all with only 6 laps in the race total. I took my chances and powered past the yellow 12C through Courbe Paul Frere leaving just one of the 12C's to tackle before I could take on the faster BMWs.

I started my overtaking manoeuvre as we crossed the start line into Lap 2 and completed by the end of T1. I was in 4th Place and had nearly 5 laps to catch up with the pack of Z4's who were dominating the race. I chanced my luck at Eau Rouge on Lap 3, but went all 4 boots off the track and gave the place back immediately down the Kemmel Straight. There was a bit of rally cross action further on as I regained my nerve and finally went round the outside at Stavelot and made it stick. I may have gone a bit wide afterwards, but I was a few car lengths ahead by that point and carried on hoping the race director was in a good mood. I went wide and into spare ground at turn 1 of the 4th lap, but held position and started to gain some ground on the lead 2.

Lap 5 saw a big improvement of grip and driving style for me at Eau Rouge and I sped past into second place, closing in on the leader throughout the lap. The final lap I decided I was going to try the same move as I had previous and it paid off, maintaining a lead of a few yards throughout the lap and nearly gave it up at the bus stop chicane, but held on and got first place.
---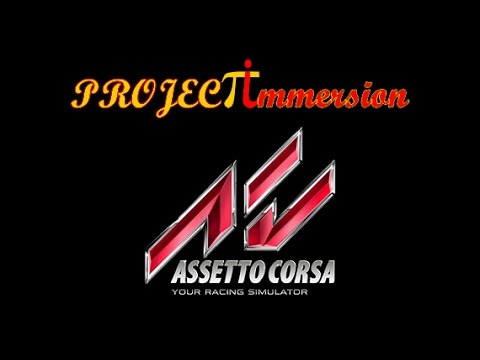 2015-05-09 ~ Mini Cooper 1.3i S2 (v1.2) @ Vallelunga Club

Dinca, CCX and KitrinosKat recently updated their 1999 Rover Mini Cooper 1.3i mod to v0.2. This brought many improvements over the original, but all in all a fantastic release for the little red devil, including a set of period liveries.

Where better than Vallelunga Club to test it out against the suicidal AI ramped up to 100% they still didn't get the better of my S2 (fantasy Step 2) Mini. There were a few dicey moments and the AI spent most of the 5 lap race on 2 wheels!

This thing rolls like a 1999 Mini that's for sure and the telemetry sent to the motion seat had me being flung from side to side on this overly curvy course, but it was so much fun if not totally exhausting despite the brevity.

Well done chaps!

Credits:
Assetto Corsa Build 1.1.6
Circuit: Vallelunga Club, Italy
Author: Kunos Simulazioni


Vehicle:
1999 Rover Mini 1.3i Cooper Step2 v0.2
Modelling: Dinca Andrei
Physics: CCX
Sounds: KitrinosKat

---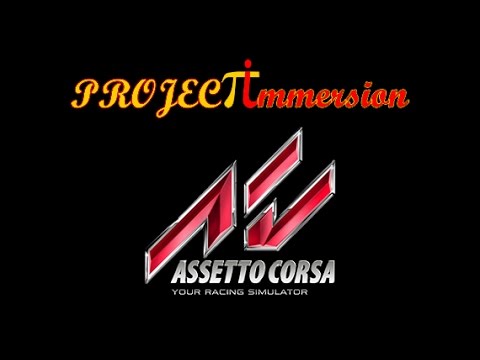 2014-12-14 ~ It's been a while since I dusted off my CSS SQ v1.5 shifter and the first time I had mounted the gear shift on the left hand side of the seat, but when I saw the recent mod release of the 1999 Rover Mini Cooper 1.3i with Step 1 & 2 tuning to boot for Assetto Corsa, I had to do it, despite having put off the wiring extensions in my desk for the past few weeks.

An hour or so later I was in the driving seat of a wonderfully crafted (but not yet complete) Mini, one of the late original kind by Austen then Rover and not the remake by BMW.

I had a quick blast in the standard (although this has the sports pack so is quite quick anyway for a mini, but then tried the Step 1 and 2 versions and it came alive with the latter iteration. I stood up a field of 11 opponents, 6 of which were in the Fiat Abarth, which is pretty even standing against the Step 2 spec and sat in 12th position on the starting line at Silverstone National circuit, poised to have a go at overtaking and winning the race.

From the outset the torque steer from the little FWD Mini made me smile from ear to ear and is so evident in this mod, so much more so than in the Abarth, which I would imagine is more likely to be present in real life than in AC. The handling with the Step 2 package is fantastic and the ability to screech around the circuit is at the tip of your right foot.

I managed to get past a couple of Abarths early on, they had been positioned towards the back of the field on the grid, then started picking my way towards the front of the pack. The green Abarth was not happy that I had passed him on lap 2 and as we went round Maggotts, he performed an 'Italian Job' on my rear quarter, spinning me off-piste and almost in to the safety fencing. I recovered without bending my front end (or the fence) and lost a few places, but set about gaining them back with a vengeance.

The race ended up in victory for me, but only by a whisker. The AI on 100% is quite interesting although they do seem to give up the fight with very low aggression for the main part.

It was a very enjoyable race in the little Mini and I will definitely be revisiting this little red devil again. Hope fully the modders will continue development and add more colours and some brake lights in the near future.

Credits:
Assetto Corsa Build 1.0.9 RC

Circuit: Silverstone National
Author: Kunos Simulazioni

Vehicles:
1999 Rover Mini 1.3i Cooper Step2 v0.1
Modelling: Dinca Andrei
Physics: CCX
Sounds: KitrinosKat

Fiat Abarth
Author: Kunos Simulazioni
---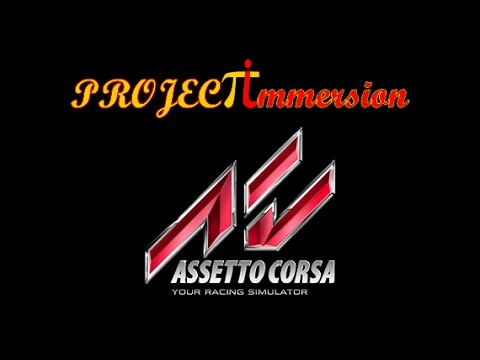 2014-08-29 ~ It had to be done! Being in the very privileged position to own the baby brother of the newly released (in Assetto Corsa) SLS AMG, but only having 5.4 litres of displacement at the disposal of my right foot in real life, I had to challenge some of the other supercars to a sprint round it's native track.

I set the AI to 92% and hit the start button. The race was tough against the MP-12c and the 458 caught up towards the end, but I managed to get in front and just about keep the powerhouse planted there. There is a bit of a buff out mark on the front from the first lap and an armco on the last bend, but aside from that it was a clean race with plenty of slips and threats of going sideways!

This car has so much torque, it's an excellent representation of the real thing (although I have never driven that 6.3 litre monster, I have played with the same engine and know all about rear tyres and how they disappear with an heavy pressure on the loud pedal.

A sheer delight to drive Kunos... further kudos to you!
---
Videos 1 to 5 of 12