Racing/Dr
iving...
Thought it would be fun to make a few vids and share my experiences so far.

Latest 5 videos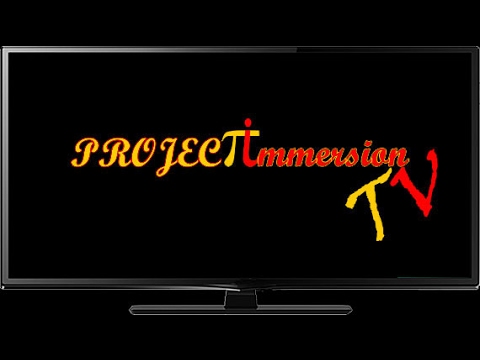 2017-02-18 ~ PixTV - Episode 5 - Next Level Motion v3 (mini) Review

This review concentrates on the differences between the v2 and the v3. Next Level have listened to the feedback from the v1 and v2 users and made a lot of subtle but major improvements, some of which I will go in to detail about here, particularly the ones that affected me during my 9 months of the v2.

The v3 is a 3rd generation, really compact, easy to install motion platform that increases immersion comnsiderably.

Some of the new features include:

adaptive fan speed control
industrial grade position sensors
reduced noise of operation
redesigned spring holders
super smooth operation and advanced actuator speed management

All of these combined and the feeling and experience I have with the v3 leads me to a phrase I passed back to the developers back in December... Sophisticated Immersion! If combined with VR (not shown here), it's incredible.
---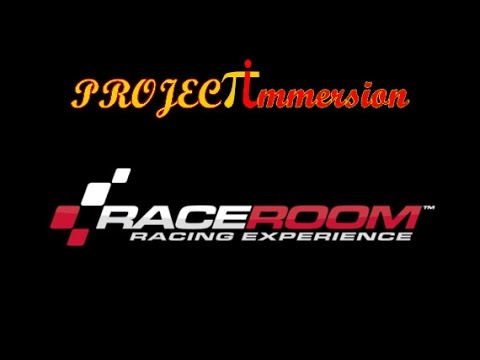 2016-04-17 ~ RaceRoom Racing Experience ~ Formula RaceRoom Junior

With a random grid of 24 Rookies, I struck gold, yes, fool's gold no less and got 21st slot outside the pit entrance! I had a lot of work to do ahead of me if I wanted to be holding a trophy!

I got off to a great start and I managed to pull a few places before the first few bends were rounded and then I slowly chipped away at the pack, taking my chances at Paddock Hill, Druids and occaisionally Graham Hill Bend with the odd bit of luck around the outside just after Surtees... lap after lap making my way past the slower drivers and hearing the squeals of the tyres as I went rubber to rubber with the opposition around many corners.

About a third of the way in to the race I managed to get to 3rd place, those little tweaks I had made in the garage were making all the difference and I pulled in to first place before half of the race was done.

I'd bumped up tyre wear and they had started to play up as I had been pushing hard, but I knew if I pitted, I'd be the only one to do so and etting back the places would be very difficult, so I persevered, trying to take it easy, but my adversaries were still right on my tail.

At about two thirds under my belt smugness took over and disaster struck and I understeered off the track at Clark into the grass and gravel letting 5 cars past. I remained in 6th place for quite a few laps until I had a sidewall clash and gained a place at Clark. I pushed on and got past another. I could smell the podium and there were only a couple of laps to go, I grabbed at 3rd place round Druids and kept it until the end of the lap and race.

I got a trophy, but lost out on the one I could have had if I had kept concentrating on the race. The race is not won until it's over!

I have to say that the recently released Formula 'Rookie' in the often under rated RaceRoom Racing Experience is the most fun I have had on my simulator since getting the Next Level Motion v2 and I look forward to many races in the near future. The force feedback is superb, the sounds are fantastic, probably the best out there and the AI at 100% are fun to race against and very fair.
---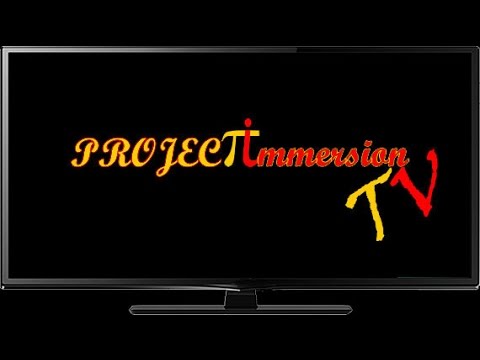 2016-03-28 ~ PixTV - Episode Four - Next Level Racing Motion v2 Review

Introduction and My Impressions
Welcome to Episode 4 of Project Immersion TV. Today I'm going to be talking about the long awaited Next Level Motion v2, finally released in the middle of February 2016.

In this episode I'm going to take the unit through its paces, show you how tuneable it is via the options in the software and sim profiles. On top of that, I'll be showing you what it looks like when racing from the subtlest of profiles to something quite violent so that you can see and hear what it sounds like too.

In summary, the Next Level Motion v2 is compact and relatively quiet, it's not totally silent though.

It's all contained within one unit, no external power supplies or control boxes are required so cabling is minimal and easily tidied out of the way.

Side panels are included that are tailored for adding the unit to the Next Level GT Ultimate range of seats, but there are no rubber grips on the bottom so make sure you have it attached to the wheel stand to prevent slipping!

Half an hour installation time to add to a Next Level rig! You need muscles though as it weighs a tonne, well 21Kgs, so reassuringly heavy and this shows how solid it is!

Your whole body is moved to simulate the G-forces that would be applied to you if you were in a real vehicle, but the wheel, pedals and screen cannot be moved with this solution.

Adaptation for your brain is instant, as soon as you start your brain gets it!

Tactile feedback is already included and part of the solution through the 2 motors and 2 DoF and you can easily add a Buttkicker to the platform easily on the included post.

It takes a while to understand what is what with the profiling software, and which effect controls which movements. It's not always the obvious one! Speed, intensity of effects and extent of motion is fully customisable once you have grasped it!
Some of the early firmware updates have needed the custom profiles to be started from scratch, which takes away the racing time. That said, things are now getting to the point where they are pretty good out of the box and only minor changes are needed to suit the person, vehicle and track for each title.

ForceSeatPM is a simple software interface with half a dozen sliders that you can use for ease of adjustments once you grasp what each effect does and how it is interpreted by the platform.
It could be argued that a DIY system is less than half the cost, which is great if you have a lot of engineering experience, can provide your own hardware support and want to use open source software the community itself supports AND have a lot of time to invest. The Next Level v2 comes with 2 years warranty in the EU, email based support, professional level software and you can be up and running in the time it would take to have a single GT3 race around Brands Hatch Indy!

So, thumbs up to Next Level for developing this great platform with MotionSystems EU to deliver probably the most compact motion platform out there that will fit under most racing rig seats and increase the racers immersion instantly.

The full review transcript can be found on my rig setup blog
---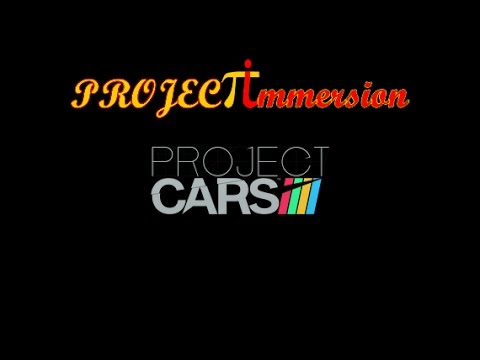 2016-03-02 ~ Dallara DW12 Indycar @ Silverstone GP

SMS launched the US car pack recently but it came with no extra tracks, so I invited 15 of the pCARS Awkward Individuals (AI) over to just outside Towcester in Northampton along with their DW12 Indycars to have a bit of fun on a British Grand Prix circuit, thinking I would blow them away as they were used to different climates in the US.... boy was I wrong!

I started 12th on a random grid, full of confidence having put in 3 or 4 laps on my own.... in hindsight, I should have practiced more!

I made easy ground straight off from the lights, boosting my way through the pack and then slowly but surely picking each one off until I lost it going round Luffield on Lap 4 and then again on Lap 5. I lost a couple of places due to pushing a bit hard and it served me right I guess.

I managed to gain back a few places over the next couple of laps and was in P4 by the end of lap 7. I went round the outside at Farm Curve to put myself on the podium and nearly managed a cheeky pass on the Wellington Straight, but by the time we had gone round Luffield I was at a disadvantage and was still in 3rd place. I hung in there and got squeezed out at Copse (or maybe I was a little too aggressive, but I was pushing hard and didn't care too much, he went wide and off track, I slowed to let him back, but he had already been overtaken so I pushed onwards for P2... there was no sense coming 4th if I didn't have to.

I have still heard nothing from the Stewards or the Race Director, so I can only assume my little incident on lap 8 was put down to a racing incident and I'm happy to collect the second biggest Cup with my Champers!

The Awkward Individuals have invited me over to their homeground for the next round at Watkins Glen or COTA... not sure which yet, so I look forward to meeting them again soon.
---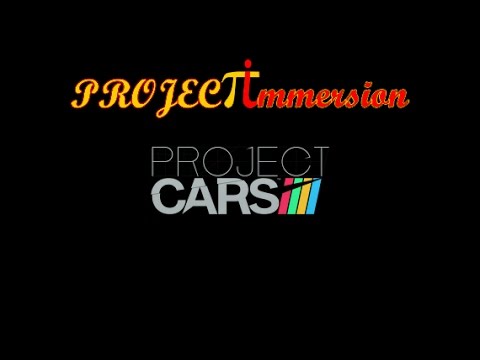 2016-03-02 ~ Mercedes-Benz 190E Evo2 @ Cadwell Park Woodland

I sat in P8 amongst 12 Awkward Individuals (AI) following a desperate qualifying session where I had gone wide more times than I care to admit to. Cadwell Park Woodland is a very short course, so 15 laps seems to be about right to give me a good workout on the Next Level Motion platform..and it certainly did not disappoint.

It was a tough race and I soon found a few passing points going round the outside through Hall Bends just before Hairpin became my favourite spot, that and diving on the inside of Hairpin itself.

I just could not seem to get my power down coming out of Barn into the pit straight though and most of the ground I seemed to gain around the rest of the circuit was lost many a lap at that point.

I finished a surprising P4 after a frustrating passing failure (and a little contact) on the final lap with 2 bends to go.. I was so close to the podium, I could smell it!
---